About Southern Sportz
Southern Sportz is your Custom Golf Cart Headquarters. We Sell NEW Club Car Onward PTV's & Build the Highest Quality, Most Unique Electric Custom Golf Carts & Low Speed Vehicles on the planet.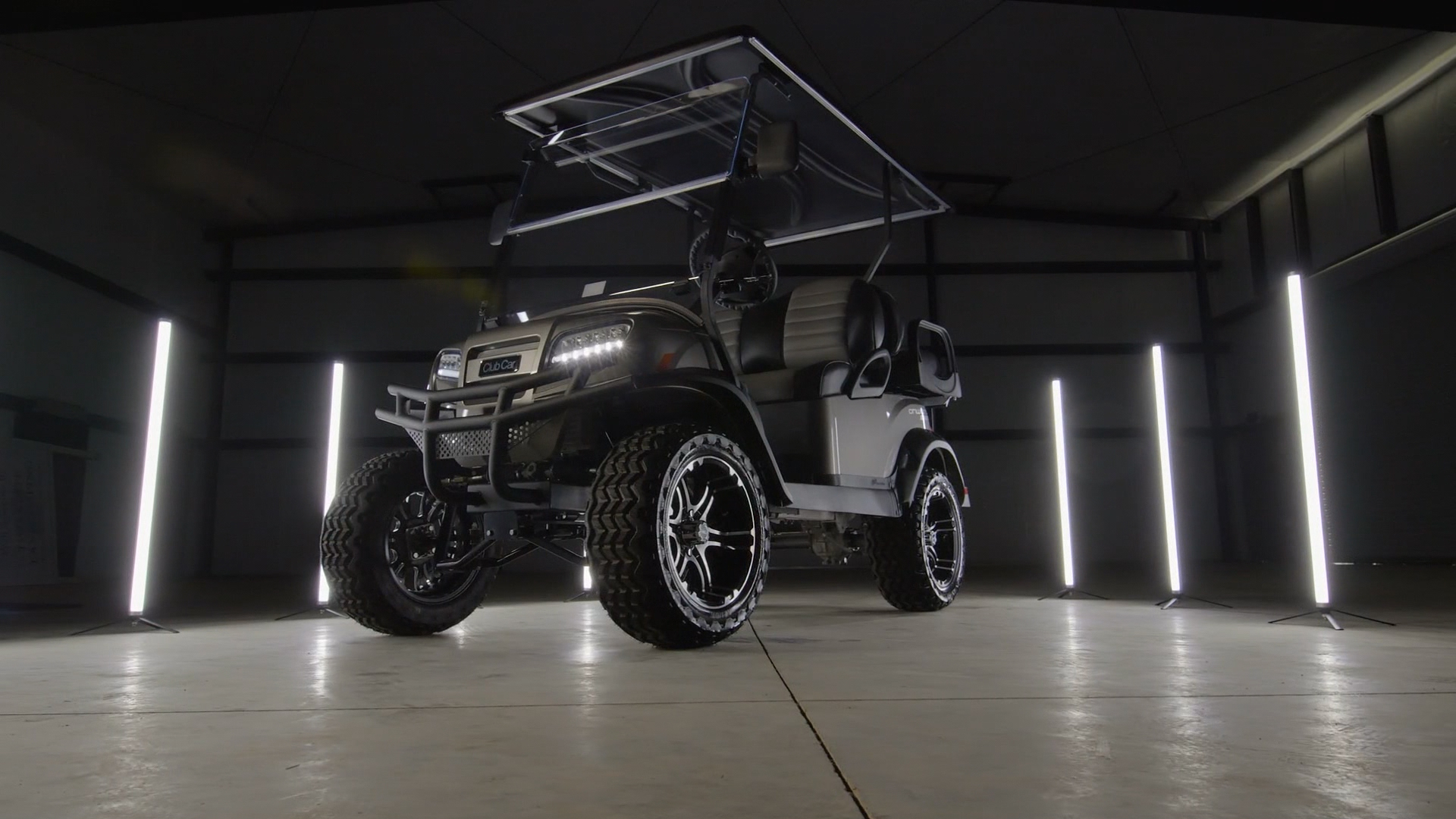 NATION WIDE SHIPPING - VERY COMPETITIVE RATES TO ANYWHERE IN THE U.S. & ABROAD !
Most Unique Custom Golf Carts on The Market
Southern Sportz is your Custom Golf Cart Headquarters. Offering New Club Car Onward PTV's, XRT and ReManufactured Golf Cart Sales, Unlimited Custom Design, Parts, Accessories & Service. Southern Sportz can custom build a golf cart to meet your specific needs. We are a full service golf cart distributor located in Atlanta Texas but Ship All Over the United States. We build the Highest Quality, Most Unique Electric Custom Golf Carts & LSV'S on the planet. We also restore older carts & sell used, Utility and Wholesale Golf Carts to commercial and residential clients all over the United States. We also service all the leading brands of golf carts that you already know and trust including Club Car, Yamaha, HDK, Advanced EV and E-Z-GO whether you need a set of Trojan Golf Cart Batteries to get you up in going or a major mechanical or electrical problem we can get your cart back up & rolling in no time.
SOUTHERN SPORTZ DIFFERENCE
At SOUTHERN SPORTZ, we take a very unique and personal approach to business. We are committed to developing a positive business relationship with our clients that include homeowners and property managers. When you purchase a custom or wholesale golf cart, parts or we help you on our service and rental end you become a business partner of ours for many years to come.
OUR CUSTOMIZED CARTS
Do you have a favorite color or sports team? Why not share it? Let us customize your golf cart so that it is a reflection of yourself and your family. Our customization options include Custom Body Kits, Lift Kits, Large 14" wheels, Off Road Tires, High Speed Motors, Top of the line Kicker - JVC Audio Systems, Nerf Bars, On-Board Charging Systems with Self Maintainers, LED Lights and Bars, Under Body & Interior Glow Technology,safety features, Street Legal Kits, Flip Rear Seats, Utility Beds, 4x4 4 Wheel Packages, Mirrors, Stretch Limo Golf Carts and more. How customized do you want to get? You imagine it and Griggs Southern Sportz will take care of the rest.
OUR BUILDS
All of our builds start by using the Industry Leading Club Car Precedent I2 48V Electric Golf Cart. With a smart controller designed to diagnose issues and keep the cart running smooth and an ALL ALUMINUM frame with a Life Time Warranty. We use only the highest quality, best quality parts & components available. All of our of are bodies are injection molded NOT painted and will never fade or chip. We install only most durable A-Arm Independent Suspension Lifts All of our seats are new NOT simply stapling on a cover to an old seat. We use only Trojan or Crown Golf Cart Batteries no other on the market compares. Electronics are all Kicker, Kenwood or JVC. Every step of the process and accessory going into our builds are a step above what any builder is doing out there today.
So what separates us from the competition?
Here's the short list:
Technicians and people who sincerely care. Our ENTIRE team is committed to doing our VERY best for each and every customer; we bend over backwards to treat every customer as our neighbor. Our shop is full of good -hearted, honest, hard-working Americans, but we are also humans, not machines. So on the rare occasion we do make a mistake, we'll do everything we can to make it right. Our word is our bond, and we take that more seriously than you could ever imagine.
MADE IN THE USA! We use the highest % of American made parts. We limit cheap foreign-made after-market options as much as humanly possible. Our carts might cost a little more, but that's because we want you to enjoy your cart for years to come.
We only use Trojan® batteries – #1 in the world!
DOT approved street tires – no plastic here.
Extra-wide contoured seats for superior comfort.
Independent front suspension for more responsive handling.
Tough yet flexible rear leaf springs.